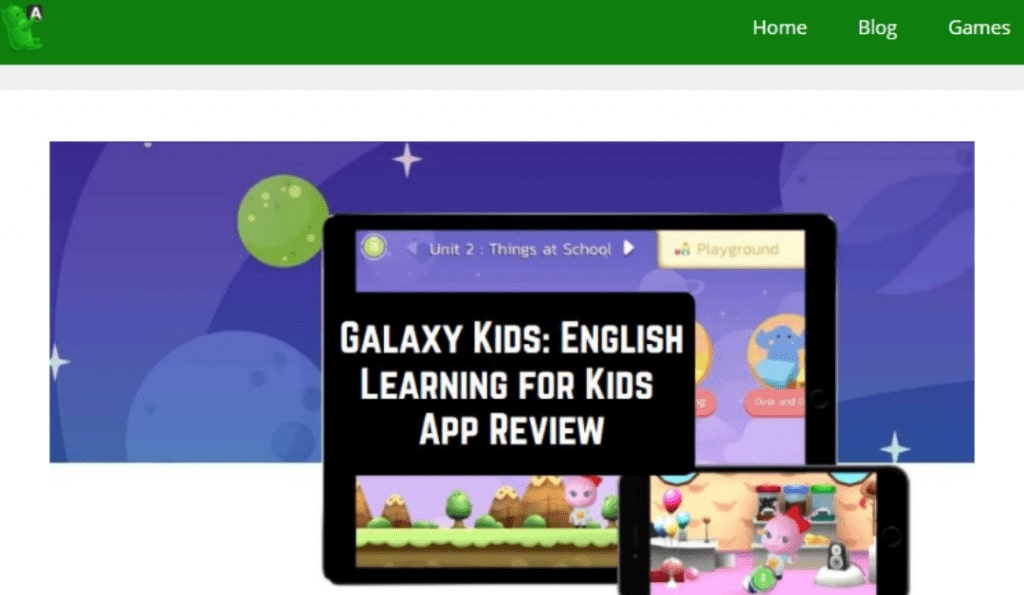 Thank you, Android Apps for Me for featuring us! Read the original article at: https://androidappsforme.com/galaxy-kids-english-learning-for-kids-app-review/.
Do your children want to quickly learn English? In this case, we have to bring your attention to the excellent tool – Galaxy Kids app.
So, what's the major goal of this app?
Galaxy Kids offers you a wide range of educational games that will help your children to learn English without any difficulties. The app is developed by learning experts, psychologists, and software engineers. It is suitable for children from 3 up to 7 years.
The best part of this tool – it is based on AI technology that enables children to improve their speaking skills with various interactive characters.
Apart from the entertaining lessons, Galaxy Kids provides a great variety of songs, games, books, etc. So, an enjoyable learning process is guaranteed!
In Galaxy Kids, you will find more than 80 topics with more than 1000 words. There are such categories as Colors, Numbers, School, and so many others!
By the way, this tool contains a Parent Dashboard. When you open it, you can easily keep track of the child's performance and find new learning activities that you can print. Plus, you can even monitor their daily screen time!
Moving on, the app allows your children to study English with native speakers. This option will certainly help them to boost their pronunciation!
Another useful feature that many users will certainly like – there are not any ads there. No doubt, this is a rare advantage for this kind of apps.
We were impressed by the magnificent app's design that makes its interface very user-friendly.
Galaxy Kids offers a free trial. However, the subscription comes at a quite accessible price.
We have to mention that the majority of users truly like this app, as we have not found any negative comments about it.
To sum up, Galaxy Kids is certainly worth downloading. Hurry up to try it – you will not regret!