Learn through play teaching Chinese
Learn through play teaching Chinese.Galaxy's unique approach to learning Kids will help your little one to be proficient in Chinese easily. Trust me, you will be surprised to learn how much our AI Learning Buddies can improve your kids' Chinese speaking. From exciting adventures through interactive lessons, our Chinese learning program for kids is packed with fun activities. With story, fun games and songs for Chinese learning, I can assure you that your child will not be bored and will be able to improve their Chinese language skills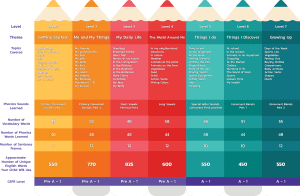 Level 1

Level 2

Level 3

Level 4

Level 5

Level 6

Level 7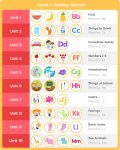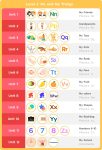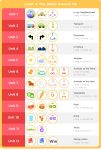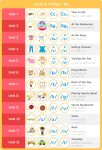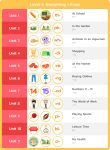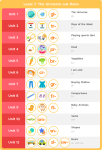 What makes the Galaxy Learning Method different
It's simple. At Galaxy Kids, we know that children learn differently than adults.
Young children have an innate ability to acquire a new language; however, they must be put in the right environment. Many years of research by noted scholars around the world have confirmed that the best way for young children to learn a language is by following a natural approach of learning that is based on 3 basic factors: motivation, interaction, and low stress.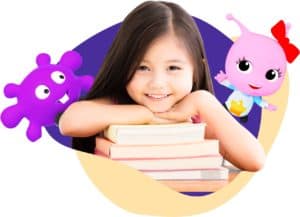 motivation

interaction

Stress-free
Children are more likely to learn a new language quickly when they're having fun and feel confident in their abilities. The best motivation for children is positive reinforcement and encouragement.With the Galaxy Kids teaching approach, our lovable cartoon characters will help children learn in a fun way and will encourage them through praise and rewards. Your child will think they're playing a fun game and watching engaging videos with our characters, but they are actually learning to speak and understand Chinese!
Simply listening to Mandarin is not enough to become fluent. We must also practice speaking and comprehension in order for a new language to be absorbed within the subconscious mind. If you just let children sit and watch videos in Mandarin, they will not learn very much since they are being too passive and need to be active participants in their learning.


But with the Galaxy Kids method, children will be able to interact with Mandarin language games that include speaking, listening, and comprehenion activities for children between the ages of 3-8 years old.


There is also a lot of repetition in the Galaxy Kids games and video to help with Mandarin vocabulary retention and give your child enough practice to listen and understand new words and phrases in Mandarin.


Our AI Chat Buddies are programmed to help your child practice real-life conversation skills in Mandarin with fun and cute cartoon characters that your child will love!
Studies have shown that if a child is in a stressful environment, such as a stressful test, their ability to learn is not as good as it could be, and they will make more mistakes. But by learning in a stress-free atmosphere, children will perform better. For this reason, Galaxy Kids has designed a Chinese language teaching game for children with a variety of cartoon characters that will increase the fun and enjoyment of language learning. The Galaxy Kids Chinese app will help children learn Chinese in a fun, stress-free way that will help build their confidence speaking and listening.
What will the children learn?

Galaxy Kids Learning Guidelines
At Galaxy Kids, we teach Chinese vocabulary and phrases used in everyday life. This allows children to practice this vocabulary in their daily interactions. Our teaching method is about enabling children to use language every day. They will learn vocabulary through pictures, stories, songs, and fun games where words are repeated every 5-10 seconds to ensure vocabulary retention.


The Galaxy Kids Chinese app increases memorization through fun activities that encourage children to speak Chinese often throughout the lesson. Each lesson has a review section at the end for extra practice and to make sure the child knows and understands the words covered in each lesson.


In order for Chinese vocabulary words to become stored in their long-term memory, children will practice applying the new words that they have learned in our AI Chat Buddy feature where children will listen and speak to our cute and friendly cartoon characters.


With the Galaxy Kids Chinese app, children will have lots of practice listening and speaking in Chinese in a fun and engaging way!
The best way to learn a new language is by practicing and applying the language to real-life situations. With our AI Learning Buddies, kids have the opportunity to use new Chinese words and sentences that they have learned in the Learning Path, which is our structured Chinese learning program.


Children will have a variety of conversations with artificial intelligence (AI). With our structured and fun learning approach, children will practice Chinese in a safe, fun, stress-free environment. They will also get instant feedback on their pronunciation and receive lots of praise and encouragement. You can rest assured that your child will become a confident Chinese speaker!
In our Galaxy Kids Playground, there are tons of fun Chinese songs, stories, and interactive games for kids. This engaging content is specially designed to motivate children to learn Chinese while they are having fun.


Songs are a great way to remember new things, and our Chinese songs are catchy and easy for your child to learn. Our fun stories will entertain your child and also teach them a variety of new words and phrases in Chinese as well as help them practice words they have already learned.


The Galaxy Kids Playground is a great place for your child to relax, have fun, and unwind while still practicing their Chinese speaking, listening, and comprehension skills. It's fun and educational!
WHAT WILL YOUR CHILD LEARN?
With over 7 levels of content covering 400+ lessons 2000 activities, your child will be able to speak English in real life situations, instilling a sense of confidence in their natural environment. Your child will acquire more than 1000 new words and 50 sentence frames covering the following topics: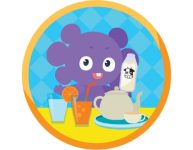 My House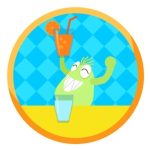 In The Kitchen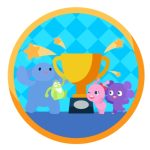 In The Bathroom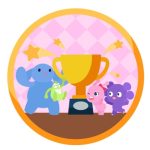 Getting Dressed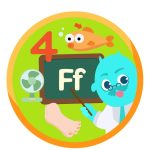 My Body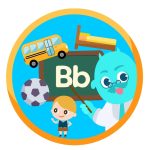 My Clothes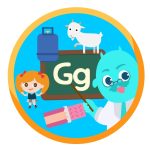 My School
Shapes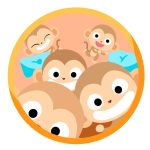 Zoo Animals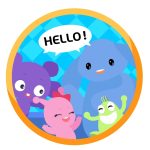 My Friends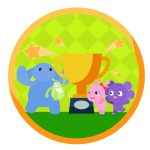 My Toys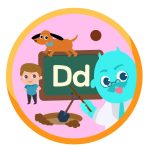 My Pets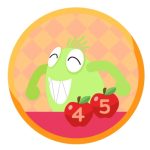 Numbers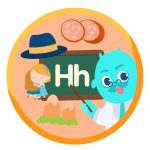 My Family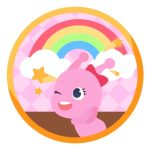 Feelings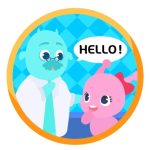 Basic Actions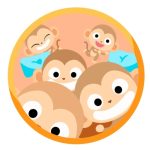 Things at School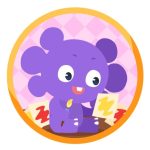 Colors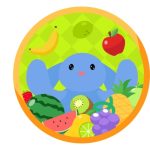 Fruits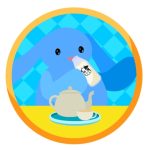 Drinks