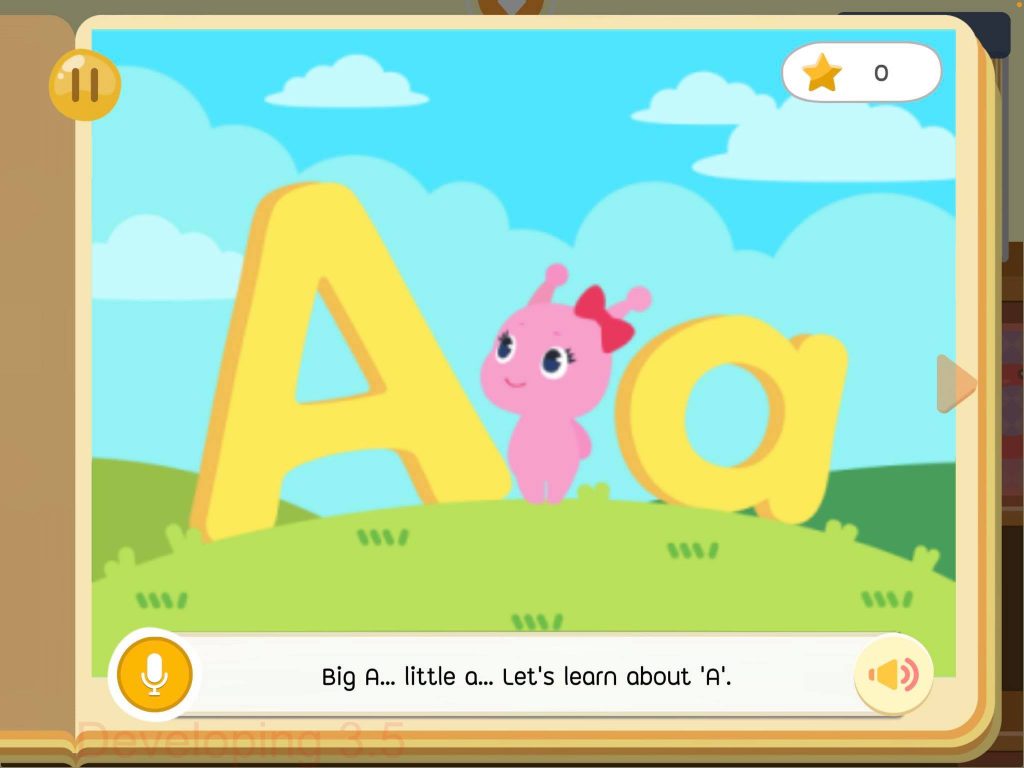 Big A… little a… Let's learn about 'A'.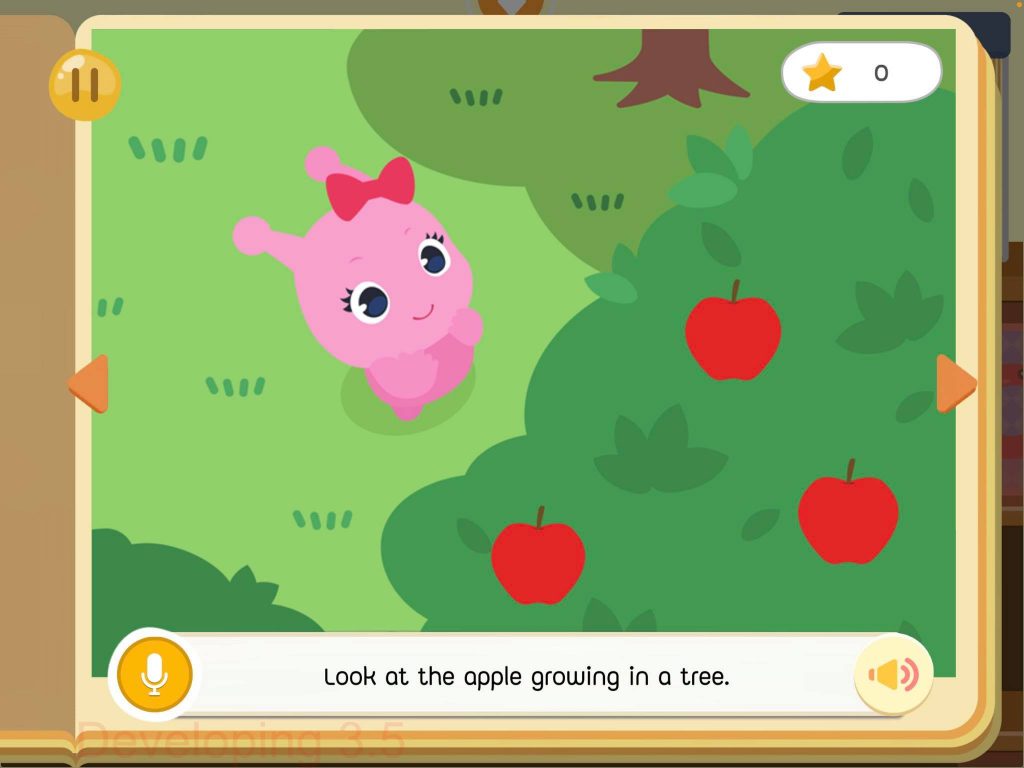 Look at the apple growing in a tree.

Look at the little ants. So very tiny.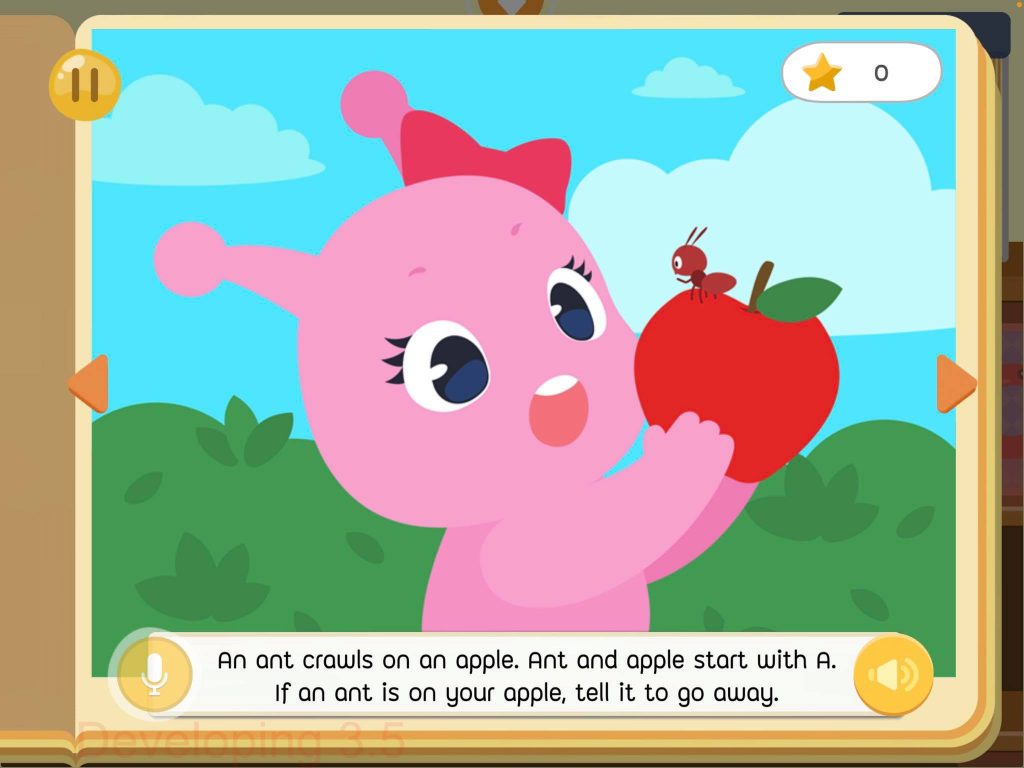 An ant crawls on an apple. Ant and apple start with A. If an ant is on your apple, tell it to go away.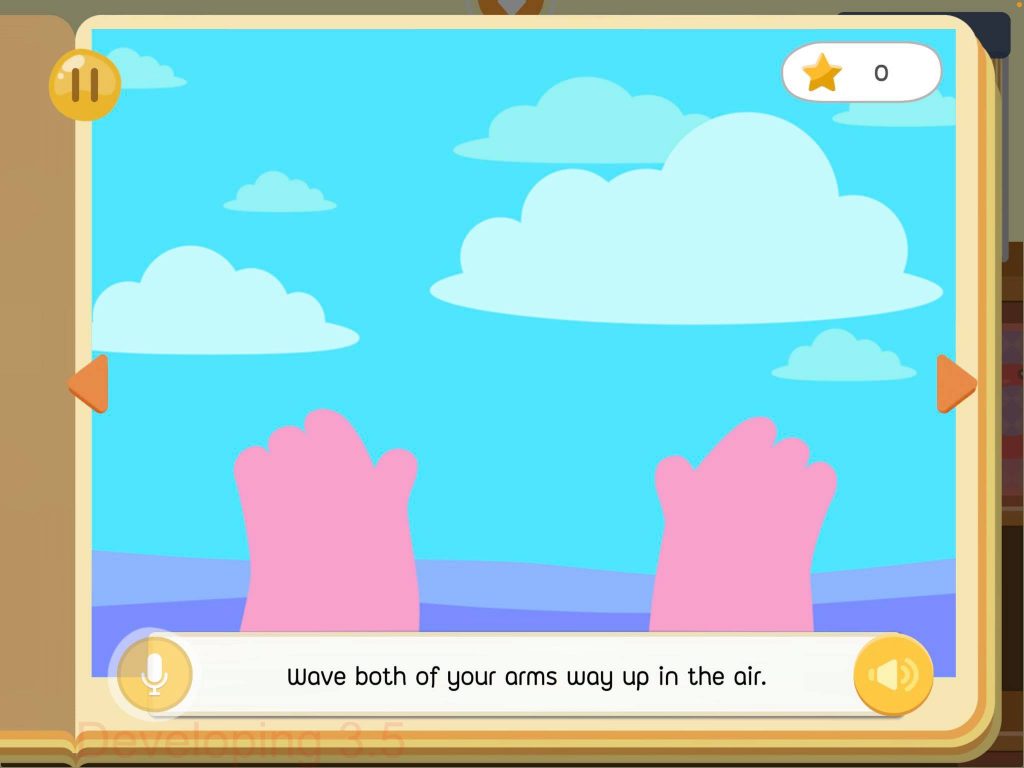 Wave both of your arms way up in the air.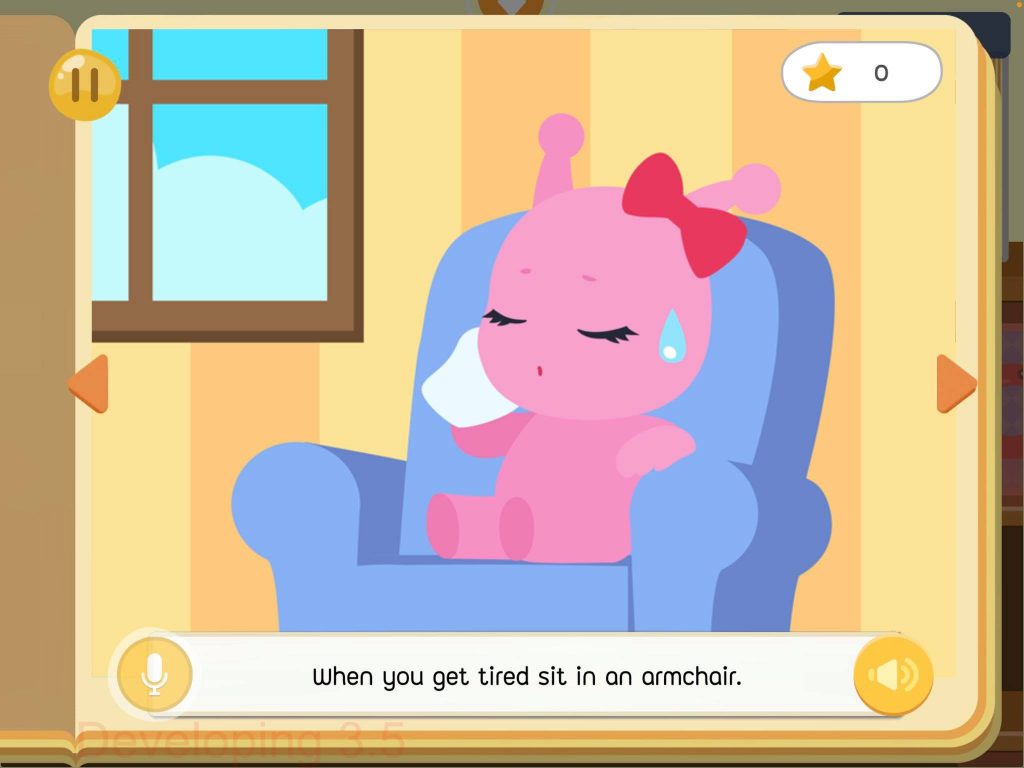 When you get tired, sit in an armchair.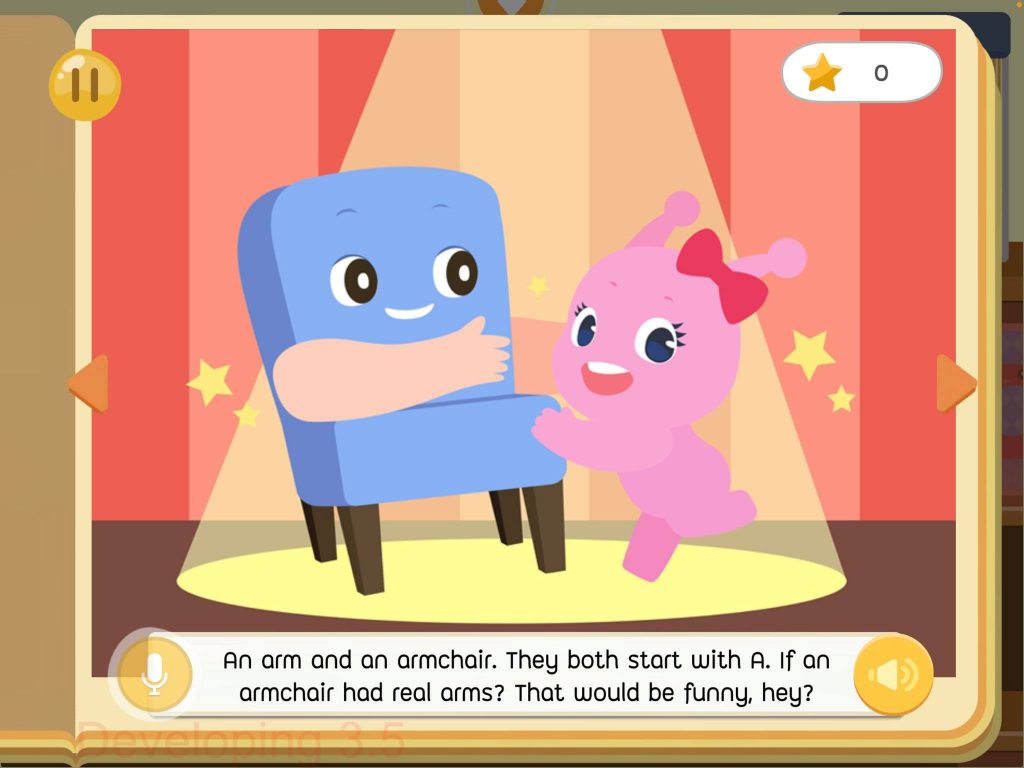 An arm and an armchair. They both start with A. If an armchair had real arms? That would be funny, hey?

Look at the astronaut flying out in space.

Look at the alligator with a toothy face.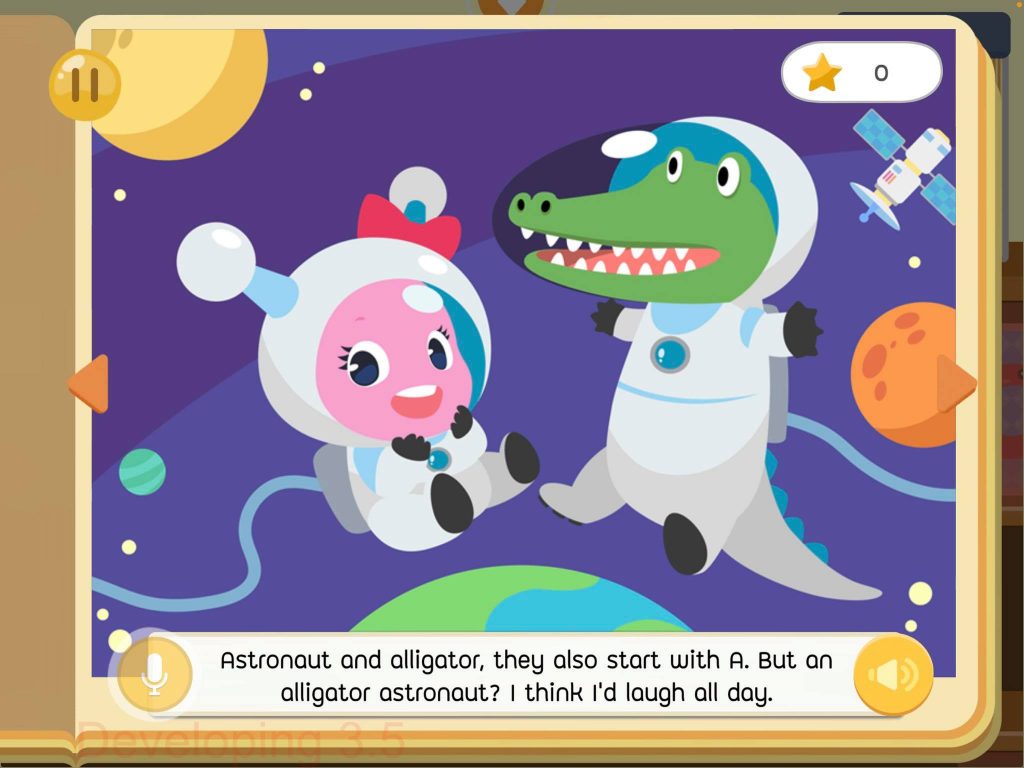 Astronaut and alligator, they also start with A. But an alligator astronaut? I think I'd laugh all day.