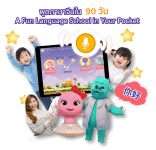 With Galaxy Kids Chinese, learning and speaking Chinese = a fun and exciting activity for your child!


Thanks to the state-of-the-art artificial intelligence (AI) technology developed by leading software engineers that allows our app to recognize, assess, and suggest improvement based on your child's Chinese speaking. Your child will have plenty of opportunities to talk in Chinese and practice Chinese speaking.


That's not all! Learn Chinese speaking through high-quality animated production and the Chinese language curriculum crafted by Chinese language experts and psychologists.
Learn to speak Chinese step-by-step through a structured Chinese language curriculum for young learners aged 2-6 years old.


Follow the Chinese language learning curriculum in chronological order for maximum benefits.


The Learning Path is divided into 3 levels, allowing your child to build up Chinese speaking skills at their own pace.


Every level consists of 10-14 units. Your child will learn 40 new vocabulary, 20 sentence frames, 10 letters, topic-based, and incidental vocabulary learning in each level. In each unit, your child will discover at least 4 new words and 2 sentence frames.


Vocabulary is introduced in engaging ways and repeated throughout the lessons to ensure that the child remembers the new words and understands how they are used.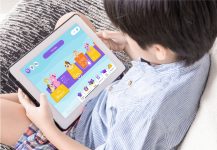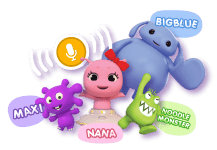 Learning Chinese effectively starts from speaking Chinese (and the research proves it!). This is where our Chat Buddies come in. These adorable AI characters will engage your child in a two-way conversation, personalized to their Chinese-speaking level.


The Chat Buddies will accompany your child throughout their Chinese speaking journey and continuously improve their ability in providing tips and suggestions whenever the need arises! This interactive approach is one of the most effective ways to learn Chinese in a fun, natural, and engaging manner.


We created a system that matches your child's skills with their learning level. There are 3 levels of difficulties, beginner, intermediate, and advanced, in the Chat Buddy separated into Yellow Planet, Blue Planet, and Green Planet accordingly.
Want to know the level of your child's Chinese speaking and pronunciation? Speech Lab is the place to find out!


Our AI technology empowers your child with the ability to pronounce and speak Chinese correctly. Your child can listen to their own Chinese speaking, receive pronunciation scores, understand the incorrect sound, and get instant feedback and suggestions in Speech Lab.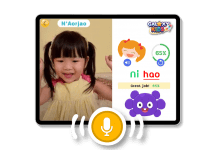 WHAT WILL YOUR CHILD LEARN?
With over 7 levels of Chinese learning content that covers 400+ lessons 2000+ activities, your child will be able to speak Chinese in real life situations, instilling a sense of confidence in their natural environment. Your child will acquire more than 1000 new words and 50 sentence frames covering the following topics: